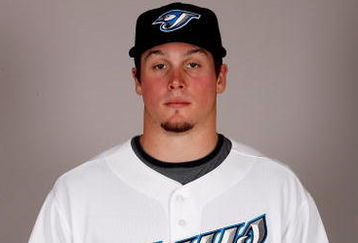 Travis Snider has been up in the big leagues for parts of three seasons. Last year was his first as a full time starter, and he gave us flashes of his potential with a strong May that was cut short by injury and a spectacular September, when he hit .300 with 6 home runs. To date this season he's hitting .250/.357/.333. While the power isn't there, the walks are nice. I'm predicting massive, massive things from Snider this year, partly because he's gone from the picture to the left, to this:
Now that is one hell of a skeezy mustache. I'm pretty sure the creepy mustache is what made
Carl Pavano
useful last season. If a mustache can lead Pavano to a 3.75 ERA and a 1.19 WHIP, who knows what it can do for Snider.